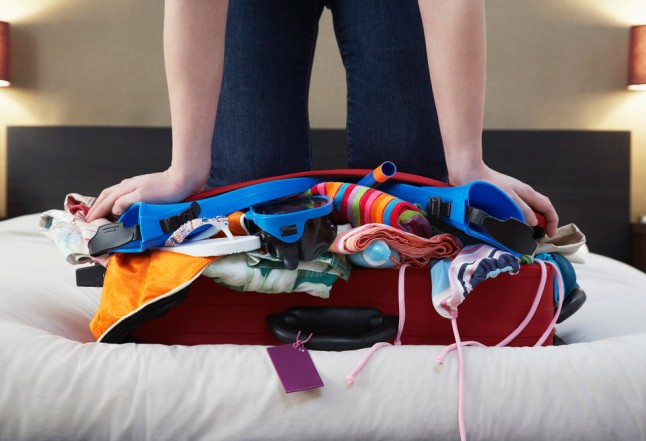 Travel suitcase is the most suitable choice for all travelers, but it seems too small for all needs. Eviva Tour Vietnam would like to share you experience about how to put into suitcase full of necessities for a journey.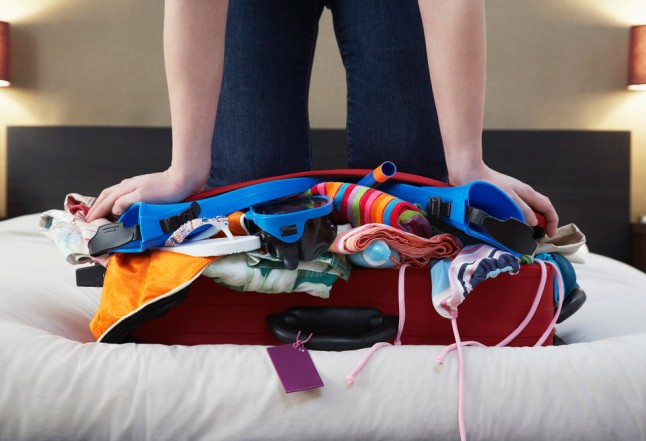 Step 1: Select the requisites
Let's take out all the things you want to bring along on the trip, and then gradually toss out things you do not really need or can find alternative at the hotel. With clothing, you should learn the weather/temperate information of destination. Selecting versatile items, for example a thick towel can be used for building tent; a sleeping bag can be used instead of blankets in the summer…
Overpacking is a common mistake of a trip, the unnecessary things can becomes your real burden. So, choose wisely and leave at least half the stuff you want to carry.
Step 2: Roll your clothing
Let's roll your clothing, from underwear, T-shirts, shirts, pants and even jeans. This will help to save a lot of space and keep your clothes flat when you use them.
Step 3: Handling heavy clothes
With the types of clothing that cannot roll like vest, the tuxedo, you just fold them and put them on top of rolled clothes. With heavy clothes for winter, do not try hard to put into suitcase, you should wear them or hold them.
Step 4: Place the smaller items
Look for small space in your suitcase and put on the clothes and small items such as underwear, socks, gloves, belts … This will help you save space in the suitcase.
Step 5: Use of luggage belt
In each suitcase has a belt to hold the position of your items. Before you fasten the belt, let's cover the clothes with a clean plastic bag. With that, the clothes or other items will not be wrinkled or deformed.
Step 6: Choose Footwear
Footwear is often essential items but occupies large area in suitcase. Let's pick three pairs: one pair of sandals or flip-flops, a pair of sneakers, and a pair of formal shoes. Wrap the shoes and put them along the length of your suitcase.
Step 7: Arrange accessories
Sort of accessories, jewelry which are not too expensive can be putted into plastic bag. Always carry your passport, cash, expensive jewelry, cameras, computer … in your hand luggage to avoid getting lost.
Step 8: Information on suitcase
Prepare a sheet of paper, write your name, your starting point and your destination, then stick or hang it on the suitcase. This can help you a lot in case of lost luggage at the airport, railway station or hotel. Each year, there are more than 30 million case of lost luggage at the airport, subway station and hotels all over the world
Hopefully these steps will help you to have a nice trip and have fun. Wish you have a great trip!